Do not hesitate to contact us at
514-620-4845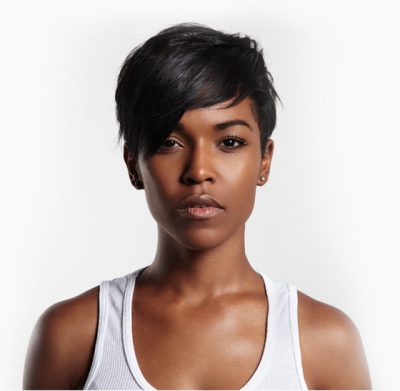 Welcome to the West Island Women's Shelter.
Since 1979, the West Island Women's Shelter offers a free, confidential and safe haven to women and their children who are victims of conjugal violence.
Our a multidisciplinary team offers a variety of services to women and children victims of conjugal violence as well as families and friends of victims and professionals working with them. We also provide specific trainings and workshops to educational institutions, businesses and health organizations.
To learn more about the West Island Women's Shelter, we invite you to browse this site.
Whether you are a victim or know someone who is, we can help you.
Josiane ne sourira plus - La Presse+ Pendant combien de temps devrons nous encore dénoncer les violences faites aux femmes?
Catherine était devant moi, mais elle n'était pas avec moi. Contrairement à son habitude, elle avait déposé son cellulaire sur la table de cuisine, à côté de ...

Regroupement des maisons pour femmes victimes de violence conjugale Félicitations à notre Regroupement Provincial qui fête ses 40 ans d'existence.
Our provincial coalition of women's shelters is celebrating their 40 year anniversary this year! Congratulations!
Le Regroupement fête cette année son 40e anniversaire! Quatre décennies de lutte qui méritent ...

Les familles du Refuge ont passé une nuit amusante pour l'Halloween!
The families of the Shelter had a fun Halloween last night 🎃 👻
#rfoi #wiws
Refuge pour les femmes de l'Ouest de l'île/West Island Women's Shelter added a new ...

Si tu ne te reconnais plus dans ta relation, si tu aimerais mieux comprendre ce que tu vis, si tu désires quitter ton conjoint de façon sécuritaire ou si au contraire tu aimerais simplement pouvoir en parler à quelqu'un de ...

Et après le Refuge, quelles sont tes options? Tu pourrais être admissible aux appartements deuxième étape, Alternat'Elle. #RFOI #WIWS 👇🏼

Journée parfaite au Verger Labonté avec une trentaine de femmes et d'enfants du Refuge et d'Alternat'Elle! 🍁🎃🍎
A perfect fall day at Verger Labonté for the women and children of the Shelter and Alternat'Elle!
Refuge pour les femmes de l'Ouest ...

Soirée collage au Refuge ✂️🏡❤️Scrapbooking night at the Shelter
Refuge pour les femmes de l'Ouest de l'île/West Island Women's Shelter added a new photo.

Le Refuge commence à prendre des couleurs d'automne 🍃 🍂 🎃 We're getting into the spirit of the season at the shelter! #RFOI #WIWS
Refuge pour les femmes de l'Ouest de l'île/West Island Women's Shelter added a new photo.

Bonne fête à l'une de nos résidentes! 🎁🎈🦄
Happy Birthday to one of our residents!
Refuge pour les femmes de l'Ouest de l'île/West Island Women's Shelter added a new photo.

Don't forget to save the date - November 16th! Join us at our event Gala Pumps and Pearls 2018! 🍾🎉👠

N'oubliez pas de réserver la date - le 16 novembre! Soyez des nôtres à notre Gala Talons et Perles 2018! 🍾🎉👠

N'oubliez pas que Strangers in the Night Gourmet Gala c'est ce soir! Vous pouvez toujours vous procurer des billets via leur page Facebook. Faites-vite!
Don't forget that Strangers in the Night is tonight! You can still buy tickets through their ...

The children of the shelter had fun today making tiny ribbon roses! 😍🌹🌹🌹🌹
Refuge pour les femmes de l'Ouest de l'île/West Island Women's Shelter added a new photo.

Unfollow Me: The Story of Alice Ruggles Every year women around the world are killed by stalkers or former partners. Police and the legal system need to be better informed and more proactive when dealing with post separation violence.
Alice Ruggles was murdered by her ex-boyfriend in ...

Je suis indestructible Parce que la violence n'est pas toujours visible. Si tu penses que ta relation est malsaine, si tu ne te reconnais plus, n'hésite pas à nous appeler. Nous pourrons t'aider à mieux comprendre ce que tu vis. 514-620-4845 #221
L'iceberg ...
Many women who are victims of domestic violence live in fear. They are beaten, raped or assaulted in different ways. Sometimes more insidiously behind the closed doors of their home, they suffer insults, denigration, the constant control by their spouse. They are destroyed slowly. Their children often witness the verbal or physical abuse. Women and children, all are victims. Too many people live in terror, afraid to leave.
---
If you are victim of domestic violence, by coming to our shelter you will find: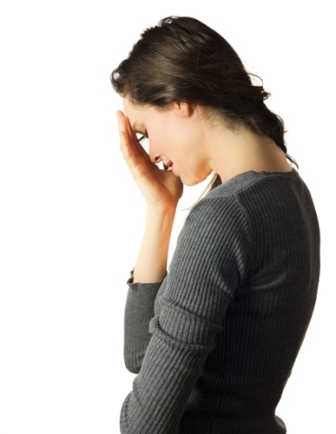 A house, a home for you and your children.
A warm welcome by a counselor, as well as a competent and committed team.
A coffee for you upon on your arrival to welcome you.
A stuffed animal and a blanket chosen by each of your children to help them feel safe as soon as they arrive.
An ear, a presence and comfort at any time of day or night according to your needs, your fears, your insecurities or those of your children.
A place of support and empathy where we accompany women and children to better understand their experiences and to regain control over their lives.
A house with women living the same situation as you and with whom, if you wish, you can develop bonds or even perhaps friendships.
Myths and Reality of Conjugal Violence
---
How I Got PTSD From My Marriage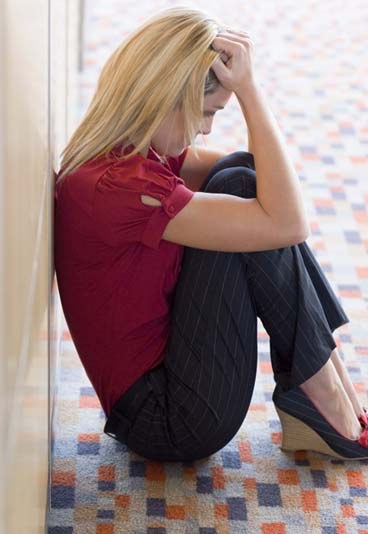 Stop. Just stop asking why a woman is so stupid and so weak when she stays in an abusive relationship. There's no answer you can possibly understand.
Your judgment only further shames abused women. It shames women like me.
There was no punch on the very first date with my ex-husband. That's not normally how abusive marriages start. In fact, my first date was probably pretty similar to yours: he was charming, he paid attention to me, and he flattered me.
.
---
Help Us  Make a Difference
As a non-profit organization, the Shelter is in great need of your help. Your support is the testimony of a community that refuses to be silent, indifferent …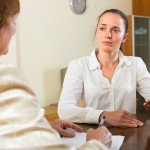 25$ :
Offer support to a woman
living in our second-stage residence helping with the de-victimization process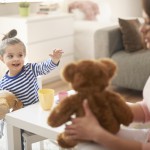 25$  :
Offer support to a child living in our second-stage residence helping to diminish the effects of conjugal violence on her or him.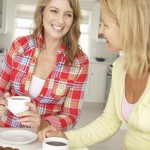 5$  : 
Offer a coffee
to a woman
arriving
at the Shelter
List of Our Material Needs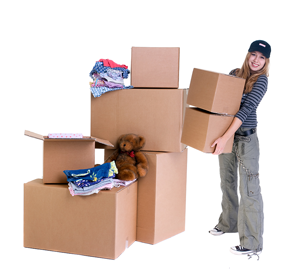 Dear Donors,
First of all, we want to thank you for thinking about us.
Due to the bed bug problem in the Montreal area, we no longer take used clothing for women and children nor used household linen such as sheets, pillows, towels, etc. Furthermore, given our limited storage space, we cannot take furniture donations.
At all times, gift cards are very useful to us (food stores, gasoline, movie theater, children's stores, Canadian Tire, Wal-Mart, etc.).
Here is a list of our urgent needs:
• Diapers # 4 and 5
• Microwaves
• Two high chairs for baby
• Baby car seats (not expired)
• STM bus tickets
Thank you for thinking about us!
Thank You – Inspiration and Hope