Do not hesitate to contact us at
514-620-4845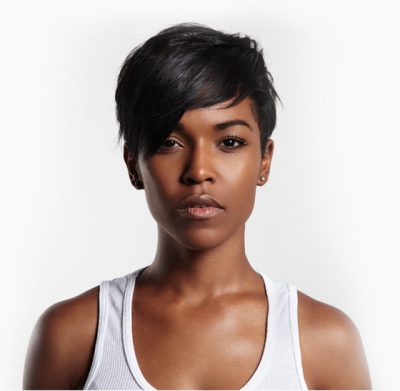 Welcome to the West Island Women's Shelter.
Since 1979, the West Island Women's Shelter offers a free, confidential and safe haven to women and their children who are victims of conjugal violence.
Our a multidisciplinary team offers a variety of services to women and children victims of conjugal violence as well as families and friends of victims and professionals working with them. We also provide specific trainings and workshops to educational institutions, businesses and health organizations.
To learn more about the West Island Women's Shelter, we invite you to browse this site.
Whether you are a victim or know someone who is, we can help you.
Refuge pour les femmes de l'Ouest de l'île/West Island Women's Shelter was live.

#talonsetperles #pumpsandpearls #RFOI #WIWS
Refuge pour les femmes de l'Ouest de l'île/West Island Women's Shelter is feeling amazing.

#Pumpsandpearls #TalonsetPerles #WIWS #RFOI
Refuge pour les femmes de l'Ouest de l'île/West Island Women's Shelter is feeling excited.

Refuge pour les femmes de l'Ouest de l'île/West Island Women's Shelter added a new photo.

#WIWS #RFOI #makingadifference

#RFOI #WIWS #violencepostseparation #homicide

Procurez-vous dès aujourd'hui vos billets pour le Gala. Passez votre commande directement par e-mail ou sur notre site internet HTTP://wiws.ca/product/pumps-pearls/

Femina Quebec Merci à Femina Québec qui effectuera une collecte de cadeaux destinés au RFOI et ses bénéficiaires. Si le cœur vous en dit, partagez 🙂 #RFOI #WIWS #feminaquebec #faireladifference
Participez à notre 2e collecte de cadeaux organisée par Femina Québec. Nous ...

Le jury délibère au procès d'Ahmad Nehme L'équipe du RFOI tient à souligner le courage de Dania Nehme, enfant victime de violence conjugale, qui, malgré le fait d'être terrorisée par son père, a témoigné contre lui dans le procès pour le meurtre de sa mère, Catherine De ...

De retour de la rencontre des maisons de l'île, la tête remplie de projets. Merci à toutes et tous! 👏🏻👏🏻👏🏻 #WIWS #RFOI #Maisonsdelile #Femanvi #faireladifference
Refuge pour les femmes de l'Ouest de l'île/West Island Women's Shelter added a new photo.

Le RFOI participe aux journées d'étude sur l'accompagnement sociojuridique des femmes victimes de violence conjugale.

The WIWS participated in a two day conference on how to better accompany victims of conjugal violence in their socio-legal process.

#maisonsdelile #femanvi #RFOI #WIWS ...

#WIWS #RFOI #conjugalviolence #lundybancroft
Refuge pour les femmes de l'Ouest de l'île/West Island Women's Shelter added a new photo.

Aujourd'hui, l'équipe d'Alternat'elle participait au colloque de L'Alliance des maison de 2e étape. On y fait le lancement du cadre de référence des maisons de 2e étape et on présente les résultats d'une recherche de Trajetvi quant à l'impact des ...

#sanavita #5krun #makingadifference #WIWS

#WIWS #makingadifference #conjugalviolence

Félicitations à Dianne Philippon gagnante des deux billets gratuits pour Strangers in the Night! Les deux chanceux qui en bénéficient, Dave Vallières et Josiane Bourdeau Beaudry. Bon concert!
Congratulations to the winner of the two tickets to Strangers in the ...

Quotidien du Refuge / Everyday life at the Shelter Les services externes c'est aussi de prendre le temps de s'arrêter, de réaliser le chemin parcouru et de remercier les gens qui nous ont soutenu. #RFOI #servicesexternes #violenceconjugale
In external services, our clients take the time to stop and realise ...

Citations / Quotes #WIWS #womensrights #respect
Refuge pour les femmes de l'Ouest de l'île/West Island Women's Shelter added a new photo.

plus.lapresse.ca "Les experts consultés par La Presse sont unanimes : les cas de violence s'aggravent, voire se déclenchent, lorsque les femmes sont enceintes."

Journée toute spéciale au Refuge! BBQ et kermesse avec les résidentes, ex-résidentes et enfants! #lavieapreslaviolence #RFOI #BBQ
🎉☀️🔥🍔🎟
Special day at the shelter! BBQ and kermesse with the residents, ex-residents and their children!! #WIWS #lifeafterabuse #BBQ
Refuge pour les femmes ...

Témoignages/ Personal experiences #témoignage #victimeviolenceconjugale #RFOI
Refuge pour les femmes de l'Ouest de l'île/West Island Women's Shelter added a new photo.

#RFOI #inspiration #socialisation
Refuge pour les femmes de l'Ouest de l'île/West Island Women's Shelter added a new photo.

During this year's daycamp the children visited the Ecomuseum and became zookeepers for the day. This activity allowed them to prepare meals and feed some of the animals. They also invented enrichment toys for other animals and got to observe ...

Leaving violent spouse not easy for women, experts say There are many reasons women stay, including the long term impacts that conjugal violence can have on her self esteem and confidence. Let's stop blaming the victim and start asking "Why is he violent" #wiws #conjugalviolence #stopvictimblaming
Women experiencing intimate ...
Many women who are victims of domestic violence live in fear. They are beaten, raped or assaulted in different ways. Sometimes more insidiously behind the closed doors of their home, they suffer insults, denigration, the constant control by their spouse. They are destroyed slowly. Their children often witness the verbal or physical abuse. Women and children, all are victims. Too many people live in terror, afraid to leave.
---
If you are victim of domestic violence, by coming to our shelter you will find: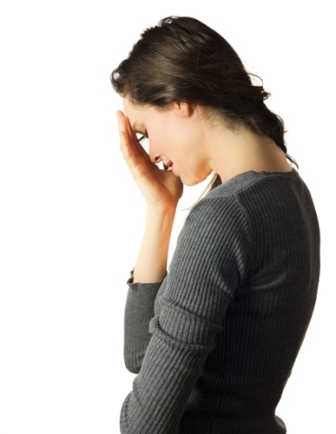 A house, a home for you and your children.
A warm welcome by a counselor, as well as a competent and committed team.
A coffee for you upon on your arrival to welcome you.
A stuffed animal and a blanket chosen by each of your children to help them feel safe as soon as they arrive.
An ear, a presence and comfort at any time of day or night according to your needs, your fears, your insecurities or those of your children.
A place of support and empathy where we accompany women and children to better understand their experiences and to regain control over their lives.
A house with women living the same situation as you and with whom, if you wish, you can develop bonds or even perhaps friendships.
Myths and Reality of Conjugal Violence
---
How I Got PTSD From My Marriage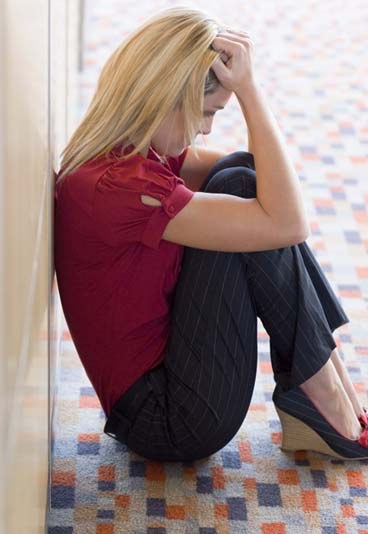 Stop. Just stop asking why a woman is so stupid and so weak when she stays in an abusive relationship. There's no answer you can possibly understand.
Your judgment only further shames abused women. It shames women like me.
There was no punch on the very first date with my ex-husband. That's not normally how abusive marriages start. In fact, my first date was probably pretty similar to yours: he was charming, he paid attention to me, and he flattered me.
.
---
Help Us  Make a Difference
As a non-profit organization, the Shelter is in great need of your help. Your support is the testimony of a community that refuses to be silent, indifferent …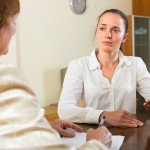 25$ :
Offer support to a woman
living in our second-stage residence helping with the de-victimization process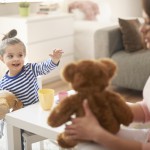 25$  :
Offer support to a child living in our second-stage residence helping to diminish the effects of conjugal violence on her or him.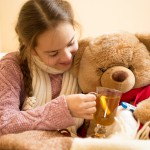 15$  :
Offer a teddy bear
or soft toy to a child
when she or he enters
the Shelter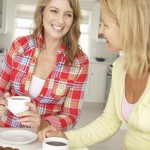 5$  : 
Offer a coffee
to a woman
arriving
at the Shelter
Arranging the backyard – Alternat'Elle : Objective: 40,000.00$

Help us arrange the yard outside and install a play structure for the 14 families who live in our second-stage housing. You will be contributing thereby to a place where our children can relax, have fun and develop in a healthy way. Help us to make a difference in their lives and permit them to become children again, in complete security.
List of Our Material Needs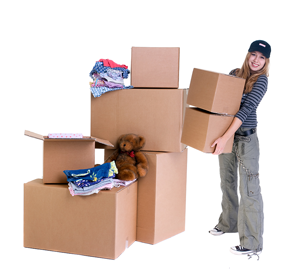 Dear Donors,
First of all, we want to thank you for thinking about us.
Due to the bed bug problem in the Montreal area, we no longer take used clothing for women and children nor used household linen such as sheets, pillows, towels, etc. Furthermore, given our limited storage space, we cannot take furniture donations.
At all times, gift cards are very useful to us (food stores, gasoline, movie theater, children's stores, Canadian Tire, Wal-Mart, etc.).
Here is a list of our urgent needs:
• Diapers # 4 and 5
• Microwaves
• Two high chairs for baby
• Baby car seats (not expired)
• STM bus tickets
Thank you for thinking about us!
Thank You – Inspiration and Hope