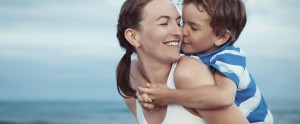 40 000 Thanks

Having the opportunity to sit down in a majestic backyard, on gorgeous and comfortable sofas, sipping a cup of coffee with another woman who has experienced something similar to me. Watching the kids while they enjoy a huge play structure, laughing on swings or playing hockey…
Shouting and laughing freely, something they haven't done for a while… in far too long.

The team of the West Island Women's Shelter would like to thank you, from the bottom of our hearts, for your participation in the rejuvenation of the backyard.
Due to your generosity, mothers, children and adolescents will have the opportunity to enjoy a modern and safe space. This will bring them together, offering them the time and the space to bond, and to have privileged moments with each other. Nothing to think of, but creating new and happy memories.

List of improvements completed because of you:
Purchase and installation of a commercial play structure for children;
Purchase and installation of a swing set ;
Design of a relaxing space for the women:

Excavation and design of a patio;
Purchase and installation of a permanent gazebo;
Purchase and installation of a patio set;
 Purchase of a table and chairs;
Excavation and design of a play space for older kids (hockey, basketball)
Installation of new sod;
Installation of a security system for the fence that accesses the backyard.
Many thanks to our other partners:
Academy Kuper, Club piscine, Imotion, Biopsy, Design My Move, Liliane Lingerie, Montreal Gazette, TFO, RTS, Copie 2000, ALFID, WebZenitude