Do not hesitate to contact us at
514-620-4845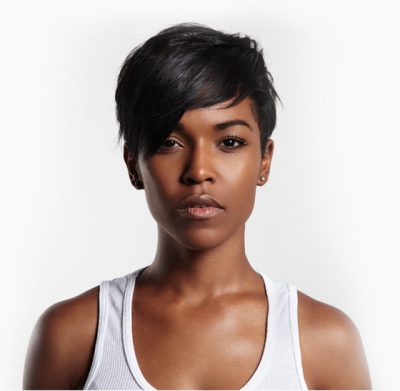 Welcome to the West Island Women's Shelter.
Since 1979, the West Island Women's Shelter offers a free, confidential and safe haven to women and their children who are victims of conjugal violence.
Our a multidisciplinary team offers a variety of services to women and children victims of conjugal violence as well as families and friends of victims and professionals working with them. We also provide specific trainings and workshops to educational institutions, businesses and health organizations.
To learn more about the West Island Women's Shelter, we invite you to browse this site.
Whether you are a victim or know someone who is, we can help you.
Unfollow Me: The Story of Alice Ruggles Every year women around the world are killed by stalkers or former partners. Police and the legal system need to be better informed and more proactive when dealing with post separation violence.
Alice Ruggles was murdered by her ex-boyfriend in ...

Je suis indestructible Parce que la violence n'est pas toujours visible. Si tu penses que ta relation est malsaine, si tu ne te reconnais plus, n'hésite pas à nous appeler. Nous pourrons t'aider à mieux comprendre ce que tu vis. 514-620-4845 #221
L'iceberg ...

#WIWS #RFOI
Refuge pour les femmes de l'Ouest de l'île/West Island Women's Shelter added a new photo.

Merci à Royal LePage Village Pointe-Claire. C'est des initiatives comme les vôtres qui font toute la différence 🙏🏠 #RoyalLepage #RFOI #WIWS

Merci aux intervenantes et à tous nos donateurs qui nous ont permis d'offrir un camp 2018 extraordinaire aux enfants de nos services!
Thank you to our counsellors and all donors who gave us the opportunity to offer an amazing 2018 ...

You left your abusive partner but you question if you made the right decision? Don't hesitate and contact us. We're only a phone call away. #WIWS #RFOI #crisisline
Refuge pour les femmes de l'Ouest de l'île/West Island Women's Shelter added ...

10 ans de taule pour six heures d'enfer à son ex «[...] La journée où il va sortir, c'est là que ma peine à moi va vraiment commencer », a lancé Mélanie Côté. » #RFOI #WIWS #violenceconjugale #violencepostséparation
Un homme coupable d'avoir enlevé, séquestré et défiguré son ex-conjointe a été condamné ...

#TuSerasUnHommeMonFils La campagne de la Fondation des Femmes: Parce que nous avons besoin de vous Messieurs pour lutter contre les violences faites aux femmes. #RFOI #WIWS #TuSerasUnHommeMonFils #StopMasculiniteToxique
Une campagne de la Fondation des Femmes pour sensibiliser à la question de ...

C'est hier soir que se déroulait l'AGA du #RFOI 2017-2018. Merci à tous nos membres qui se sont mobilisés! À l'année prochaine!
Last night was the Shelter's AGA for 2017-2018. Thank you to all the members who attended! See you ...

Du fond du cœur merci! Moisson Montréal
#RFOI #WIWS #soutiencommunautaire 🍎🍐🍒🍇🍓

Hier, nous étions au spectacle de l'excellente chorale Aurora au profit du #RFOI. Merci d'avoir choisi cette cause qui nous est si chère!
Yesterday, we attended the excellent choir performance held by Aurora Chorealis. All proceeds will benefit the #WIWS. ...

Je suis Gabrielle La violence conjugale cesse rarement lorsque la relation se termine. La violence post-séparation est bien réelle et nous devons, en tant que société, nous mobiliser.
Gabrielle Dufresne-Élie
22 février 1997-7 juin 2014
Le soir du 7 juin 2014, Gabrielle fut ...

Goalcast Famous actor Terry Crews opens up about his childhood and how he and his mother were victims of his abusive father. #childrenvictims #conjugalviolence #speakingup #WIWS #RFOI
Growing up, Terry Crews did everything he could to protect his mother from his ...

#WIWS #RFOI #makingadifference

Timeline Photos À la 2ieme journée de l'AGA, nous avons discuté des réalisations accomplies pendant l'année et des projets mis sur pieds. Nous avons terminé la journée en visionnant le documentaire En Quête de Protection produit par La Maison d'Ariane
#RFOI #WIWS ...

Regroupement des maisons pour femmes victimes de violence conjugale #semainedesvictimes #nonalaviolencefaitesauxfemmes #rfoi #wiws
#SemaineDesVictimes
[Femmes victimes de violence et système de justice pénale]
Les expériences de 52 femmes en provenance de 10 régions administratives du Québec sont présentées dans la recherche.
Toutes avaient vécu au moins une forme de ...

Hier, le RFOI assistait au colloque de l'AGA du Regroupement des maisons pour femmes victimes de violence conjugale sur la sécurité en maison d'hébergement.
#RFOI #WIWS #violencepostseparation

Sophie Grégoire Trudeau Merci Sophie Grégoire-Trudeau pour ton implication. Dénonçons la violence faite aux enfants victimes de violence conjugale! #RFOI #WIWS #semainedesvictimes #enfantsVVC
An abused child is an abused community. We are responsible for the physical and emotional safety of our children, and ...
Many women who are victims of domestic violence live in fear. They are beaten, raped or assaulted in different ways. Sometimes more insidiously behind the closed doors of their home, they suffer insults, denigration, the constant control by their spouse. They are destroyed slowly. Their children often witness the verbal or physical abuse. Women and children, all are victims. Too many people live in terror, afraid to leave.
---
If you are victim of domestic violence, by coming to our shelter you will find: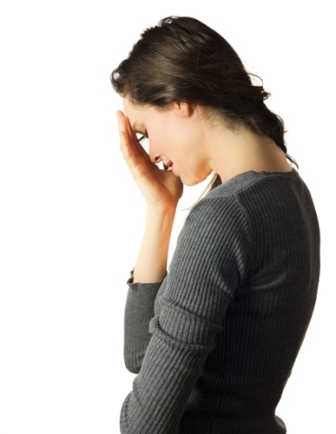 A house, a home for you and your children.
A warm welcome by a counselor, as well as a competent and committed team.
A coffee for you upon on your arrival to welcome you.
A stuffed animal and a blanket chosen by each of your children to help them feel safe as soon as they arrive.
An ear, a presence and comfort at any time of day or night according to your needs, your fears, your insecurities or those of your children.
A place of support and empathy where we accompany women and children to better understand their experiences and to regain control over their lives.
A house with women living the same situation as you and with whom, if you wish, you can develop bonds or even perhaps friendships.
Myths and Reality of Conjugal Violence
---
How I Got PTSD From My Marriage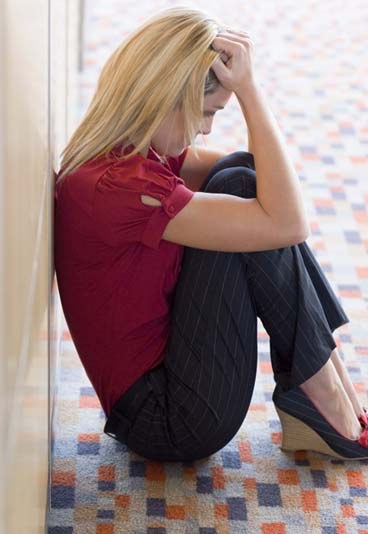 Stop. Just stop asking why a woman is so stupid and so weak when she stays in an abusive relationship. There's no answer you can possibly understand.
Your judgment only further shames abused women. It shames women like me.
There was no punch on the very first date with my ex-husband. That's not normally how abusive marriages start. In fact, my first date was probably pretty similar to yours: he was charming, he paid attention to me, and he flattered me.
.
---
Help Us  Make a Difference
As a non-profit organization, the Shelter is in great need of your help. Your support is the testimony of a community that refuses to be silent, indifferent …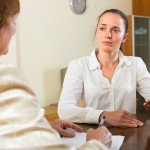 25$ :
Offer support to a woman
living in our second-stage residence helping with the de-victimization process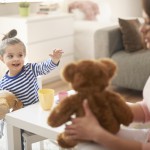 25$  :
Offer support to a child living in our second-stage residence helping to diminish the effects of conjugal violence on her or him.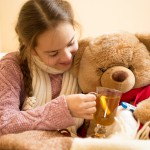 15$  :
Offer a teddy bear
or soft toy to a child
when she or he enters
the Shelter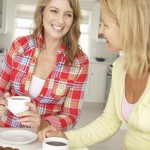 5$  : 
Offer a coffee
to a woman
arriving
at the Shelter
List of Our Material Needs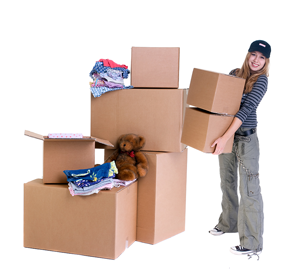 Dear Donors,
First of all, we want to thank you for thinking about us.
Due to the bed bug problem in the Montreal area, we no longer take used clothing for women and children nor used household linen such as sheets, pillows, towels, etc. Furthermore, given our limited storage space, we cannot take furniture donations.
At all times, gift cards are very useful to us (food stores, gasoline, movie theater, children's stores, Canadian Tire, Wal-Mart, etc.).
Here is a list of our urgent needs:
• Diapers # 4 and 5
• Microwaves
• Two high chairs for baby
• Baby car seats (not expired)
• STM bus tickets
Thank you for thinking about us!
Thank You – Inspiration and Hope